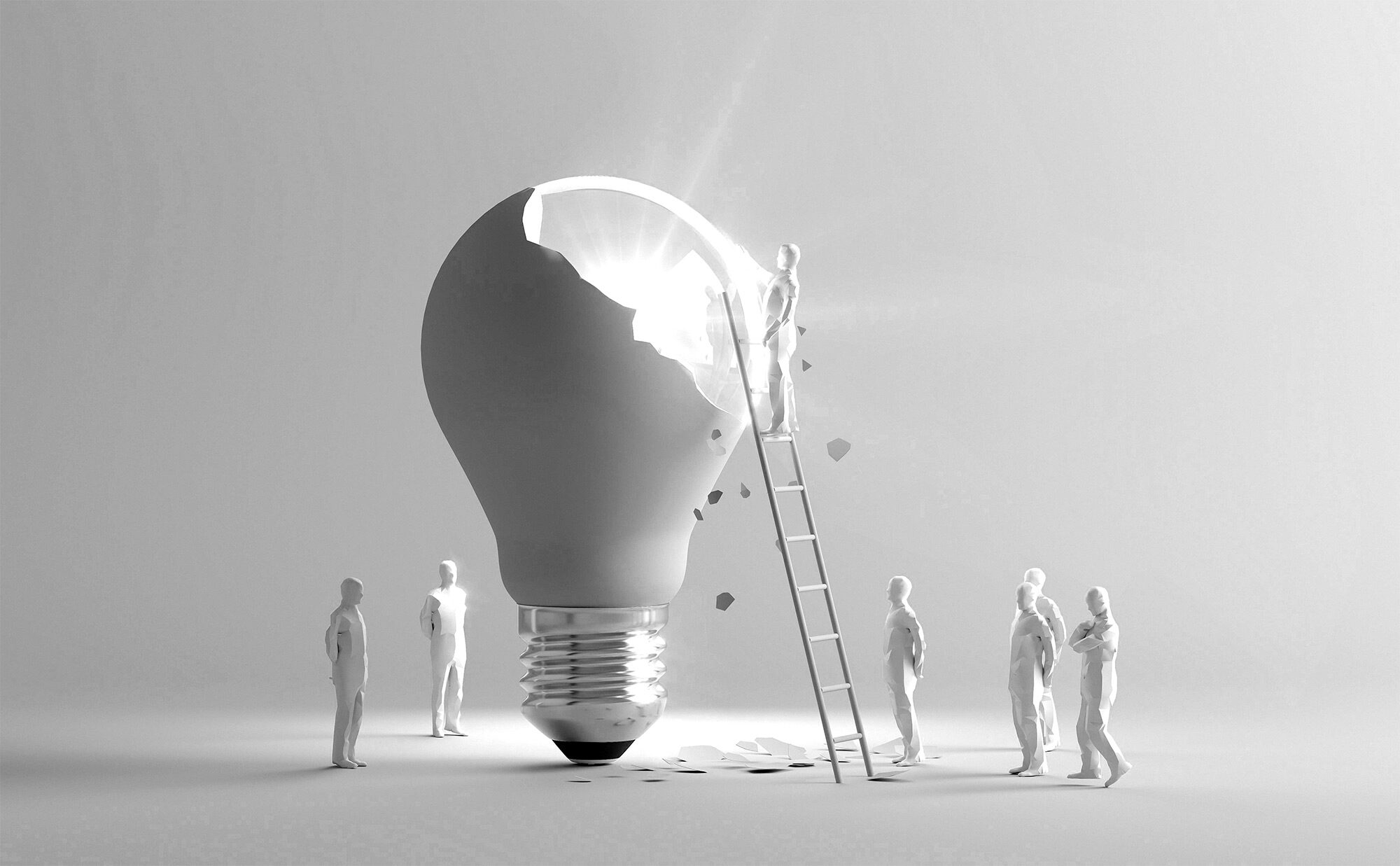 How often have you discussed a business idea with friends and were told to go for it? While a good idea is a starting point, it will require resources, planning, and strategy to transform your idea into a business. But as the adage goes, "If it were easy – everyone would do it."
Transforming an idea into a business is not easy or simple. While it is not too difficult to build an imaginary business around an idea, it is a completely different process to transform it into a tangible operation. Those who get to do it employ organizational skills, mental agility, and determination to follow a few time-tested actions.
If you are finally ready to take the plunge, here are six tips that will help. These are actions to help you organize your thoughts, validate your idea and develop a plan of action to make your idea a reality.
Record your ideas to create a plan
An idea must be supported by meticulous planning and a strategy for it to take off.
The first step is to write everything down. Once documented, it will take a more definite form and give you the conviction to pursue your idea. It will also capture the various elements around the core idea and help consolidate your thoughts. Your ideas may be scattered, and it is essential to organize them. Write down your ideas, then categorize them, find the patterns, develop the sequence, and determine how one idea and action relate to another.
Research the market
The first group we turn to with an idea is our inner circle. It is natural to discuss an idea with your friends and family. Their opinions can inspire you to think of different dimensions of your idea, but they are not the subject matter expert to guide your effort. Don't mistake your social circle input for market research.
As an entrepreneur, you must be able to see the broader picture of whether it will succeed in the market. For this, you must get a broader, unbiased input. Market research will give a clear perspective of the target audience and help you strategize your marketing plans.
To start your market research, you must think about the service or product you want to offer, what challenge for the user will this address? Who are your target users, what other products or services are available to them, how does your product or service add value? These are important questions to ask. Once you determine you target market, you have research to better understand their needs and decision-making process.
Prepare a business plan
You need a plan to act on. A business plan can go down to a granular level, giving clarity to many components of your business. It gives details of manufacturing plans or how you will provide services, the type of people and skills you need, and how you will recruit for the right talent, get technical resources, and source funds. Whether it is short or detailed, your internal and external strategies emerge from the business plan.
Many entrepreneurs fail to develop a clear direction and plan to make their idea a reality. You will not follow everything you plan for but having a plan is essential to help you move forward. Thinking about a step-by-step process will enable you to identify the challenges and develop a plan to overcome them.
Also having a business plan validates your idea and is a critical tool to secure resources. Without a business plan, your idea is just a dream. With an actionable plan, your idea becomes a reality. Work in progress.
One of the obstacles that prevent individuals to create the plan and act on it, is fear of having to commit to what they document. Remember, this is just a starting point and as you progress, you can always make changes. But you cannot start moving forward without developing a plan!
 4. Get the right people on board!
Knowing early on the strategy you want to pursue will help develop the resource management and rollout plan for your idea. Having a clear vision and attracting the right people to support you is essential for business success.
When you get a business idea, you already have some thoughts on whether the products and services are exclusive or not and whether they cater to an exclusive or a universal customer base. Market research will give a clear picture of the generic strategy for your business. Deciding on a generic strategy is a critical step that influences people strategy, which in turn affects the business operation.
As an entrepreneur having the right people on your team will determine your success or failure. A good partner can fill your strength gaps and help you succeed. But having an ineffective team can prevent your success and growth. To determine the right team members, you have to think about your overall strategy, plan what resources are needed to make it a reality and
Most entrepreneurs team up with people of convenience. Those that they know or are accessible. While this is the quickest way to create a team, it is not the best approach in the long term. It is important to have a plan and clarity on the skills that are necessary to succeed and recruit accordingly!
 5. Create your own culture
An organization's culture flows from what the founders and leaders demonstrate. To be successful they must create an environment where everyone practices shared values, are motivated, innovative, and take ownership of their roles.
For a small business that is in the growth stage, the culture of the organization and the way people are working and interacting with one another can have a lasting impact on the success of the organization.
Given that at the planning stage, most people work with those they are familiar with such as former colleagues, friends, and family members, they may continue to interact based on their history with one another. But as the business starts to take shape, it is critical to have clear value statement, clear strategy, and recruitment goals.
Over time, hiring strategies, talent management, skills development, appraisals, and feedback mechanisms must be put in place to support the organizational goals while attracting and retaining the right people.
Establish the Right Organizational Structure
 Most often, pioneering employees in a new business end up taking on a diverse range of responsibilities mostly because they are short of people and resources. But role clarity and assignment of responsibilities make it easier for everyone to focus. A new business must implement proper structure as it starts to grow based on the industry it operates in and its size.
It is common for a new business to begin with a flat structure where there is high level of autonomy and collaboration. Flat organizations will be agile as they allow employees to make decisions quickly as speed is a necessity in the start-up stage. But when the business starts growing, it should put in place a plan where responsibilities start moving to qualified employees hired qualified to do the job based on merits. That builds a motivated team that aligns itself with the business goals.
What most small businesses fail to do is manage their resources. While their product and service may be valuable, they focus on external growth and fail to align their internal operation to support their growth. Having a formal structure, organized processes, and strong leadership are pillars of success for a growing organization. The goal is to develop an organization that becomes self-sustained with the right people in the right positions so it can survive without the founder involved in every decision and every procedure.
In summary, while an idea is a great starting point, several steps are needed to grow it into a successful business. That includes planning and strategizing, organizational skills, focusing on the big picture, and having the right team to support you to make your idea a reality!